Warning!! If you're not after

Higher Search Engine

Rankings &

Direct Traffic

from

High

Authority

Sites then Click Away Now.
Brand New Software Automates Social Media Submissions, Featuring state of the art
Project management Controls.
Allowing a

"Set it and Forget it"

process unlike anything you've seen before..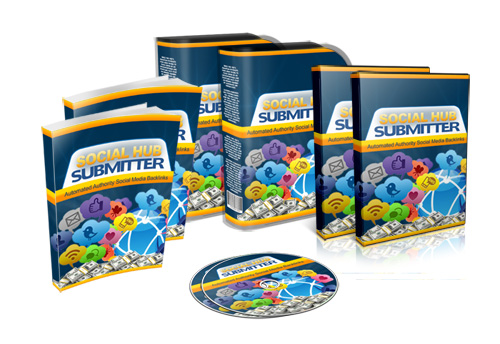 From the desks of Abbas Ravji
We all know how important social media backlinks are for ranking. Social media backlinks from sites such as Twitter, Blogger, Tumblr, Wordpress... right?

If you're not entirely sure then just do a few searches on Google. You will soon come to see that using these high authority sites for SEO and Traffic Generation are vital.
Not only will you find hundreds of helpful threads and discussions, but you will even find a number of products for sale with Rave reviews. In fact, My Previous offering was a product utilizing the power of social media for backlinking.
So it's fair to say that using social media sites for gaining higher SERPS and driving direct traffic is a tried and tested proven technique used by thousands of warriors and webmasters around the world.

---
CASE STUDY with the Largest Launch on the Warriorforum
I know everyone loves viewing results. Before I show you the tool in action, I want to show how these social media sites have helped my own rankings. For this case, I have used an established domain and managed to gain a top spot in Google within minutes. Social Media sites will work for both established and new domains however as with all systems, better results should be expected from established sites. I got these results for a low competitive keyword very fast, just imagine how they can help towards targeting the more competitive ones.
Getting on Page 1 in 13 minutes
Posted Results on www.google.co.uk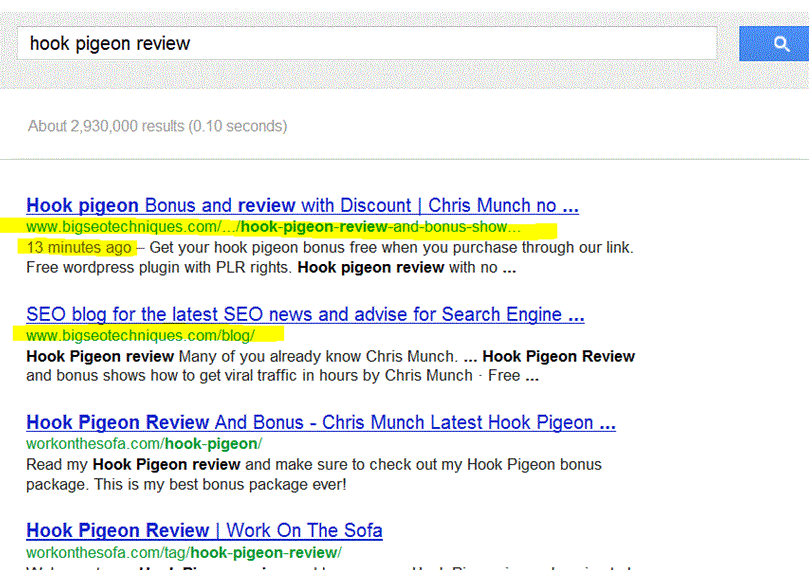 Youtube Video Results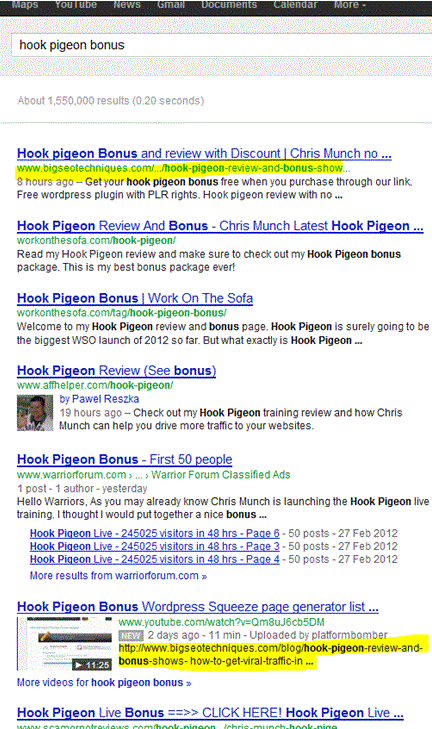 ---
Back to Topic...
The Social Hub Submitter utilizes the power of Social Media sites to gain High authority backlinks for rapid indexing and much loved Link juice, giving an awesome automated system.
The reason we submit our content to these sites is for one of many reasons.
A key reason is so we can build "like minded" followers and gain more exposure, and of course for the purpose of leaving backlinks on them which will mean gaining higher search engine rankings.
These websites are used because they are established with huge user communities and are loved by the search engines.
What this means is that by using such sites, we are able to benefit from direct traffic and higher search engine rankings.

One issue that many face is managing these sites because there are a large number of these authority social sites out there and keeping track can be hard and painful. It requires us to login and post to them each individually. This is why social hub sites were created.
So what is a social hub?
In my own words, a social hub is a service that allows you to connect many popular social media accounts to one place. This social hub then provides a user the ability to make one post and have it sent to all the connected social media accounts saving people a great deal of time. Social hubs are a massive time saver, and if you're not already using them then you really should be.
Some examples of social hubs are sites such as Hellotxt, Ping.fm and Posterous.
Take a look at some of the sites that your content gets sent to.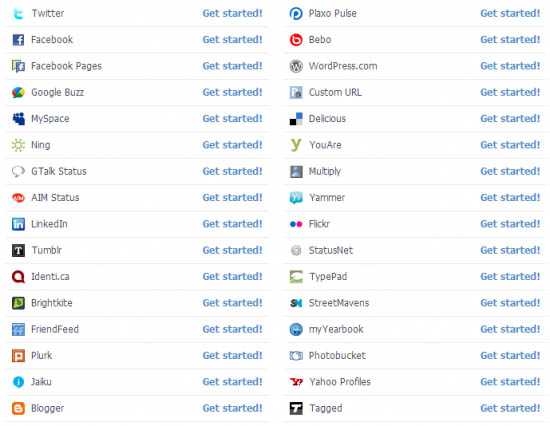 As awesome as social hubs are, the posting abilities that they come with means that we either post via Word press plugins or manually login to the member's area to make a post.
For Word press promotion then we have plugins at our aid but when we have a site, multimedia, article url, or any link that we want to promote then we need to login to these sites and make that post. Unfortunately there has really been no other way to do this, and it can become a tiresome and tedious task when needing to promote many links.
But there had to be a better way and we needed one, a way where we could load content, add links, load our accounts and schedule delay posts throughout the day freeing ourselves from these time consuming jobs.
We needed a way that would allow us to promote multiple sites in a "set it and forget it" manner which would be truly automated once configured.
This is when Social Hub Submitter was born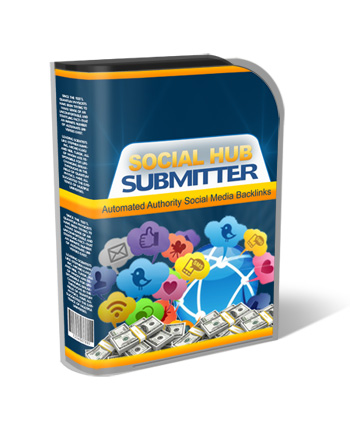 In a nutshell the social hub submitter is a desktop application that submits your contents to Hellotxt, Ping.fm and Posterous.
These 3 sites combined (when fully configured) will post to Many unique web 2.0 sites
Taking things to a whole new level with the inbuilt abilities to work with multiple accounts.
You will have the search engines thinking everyone is blogging, tweeting and spreading the word about you...
The built in project management system allows you to truly make this a "set it and forget it" application.
Let me show you a video demonstrating the features.
Please note: Video needs updating - System now posts to Posterous, Seesmic, Dlvr, Hootsuite and Scoopit accounts (Pingfm and Hellotxt Obsolete services)
The social hub submitter has a unique group management system which allows the ability to manage and post to multiple hubs.
It's as easy as selecting your projects and groups, setting the number of posts and delays then start posting away.
The tool will work in the background minimized letting you continue to use your computer for other things.
Best of all, your work is never lost. You can re-use your projects, edit them and change your links. It's never been this simple before.
Unique Rss Feed Support
Load your Rss feed, configure your settings and have the system auto promote based on new/old rss feed entries, You can even merge entries and combine them with articles. Very Hot!
Software features

Posts to multiple Hellotxt, Ping.fm, Posterous, Seesmic, Dlvr, Hootsuite and Scoopit accounts (Pingfm and Hellotxt Obsolete services)

Works with spinned syntax

Works with bit.ly url shortner for tracking and important perm 301 redirect

The best spinner integrated- requires account (optional)

Group management system

Project content management system

User controlled delay

Control number of posts

Multi-threaded

Advanced free and private proxy control

Works with Rss Feeds, combine and merge entries with or without Articles

Runs whilst minimized and on system start-up Making it truly Set and forget

Randomize posting to mix up projects and post with or without links

Built in Logic posts to accounts based on time stamp, ensuring posts are spread between connections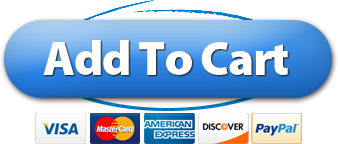 SOCIAL SUB SUBMITTER FAQ's

What's the software requirements?
This desktop application requires .net 4.0 + and internet explorer 8 or above on a Microsoft windows operating system. It will work on Mac parallels
Is the system newbie friendly?
We have built this system with this in mind and have tried our best to make every part of the system easy to understand and as newbie friendly as possible. You will be given step by step tutorials after your purchase.
What results can I expect expect?
There are many areas to consider when looking at results. Areas such as website age, authority, keywords targeted, competition and of course the onsite optimization. The results that I have shown is targeting a moderate keyword using my own aged domain. This system will work for both new and aged domains with better results being noticed on sites with a little more age and authority.
Does the software build and create the social media sites?
Users will be required to create the social media sites and link them to the hubs. This can take time to setup accounts but you can just build them up over time.
Any other Investments after purchase?
The only investment will be your time needed to create the social media sites and then link them to your hubs, if you would like to work with proxies then this will also be needed
Refund Policy
We will give a full refund within the first 30 days of purchase. This is a no questions asked money back guarantee.

Contact us at support@socialhubsubmitter.com if you are not completely satisfied within the first 30 days of purchase, and we will refund the payment.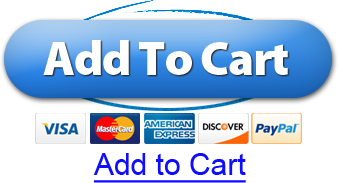 Yours for Success,


Disclaimer: We cannot guarantee results and success rates can vary due to a variety of factors such as your PC environmental conflicts, internet connection problems, low bandwidth, and other human factors due to lack of understanding and/or training. We do offer a full refund but if you go over the refund period, we are no longer responsible to return your payment. After the return period, all sales are final.
Home | Cookie Policy | Privicy Policy | Terms of Use | Refund Policy | Contact Us
SocialHubSubmiter.com - © Copyright 2012 - All rights reserved